Flagstone Walkways & Patios
Flagstone is natures own product. When used to renovate Patios, Porches, Stairs and Walkways it creates a dramatic effect – a perfect bridge between landscape and structure! Moreover, natural stone is also nature's most enduring product – it will last a lifetime!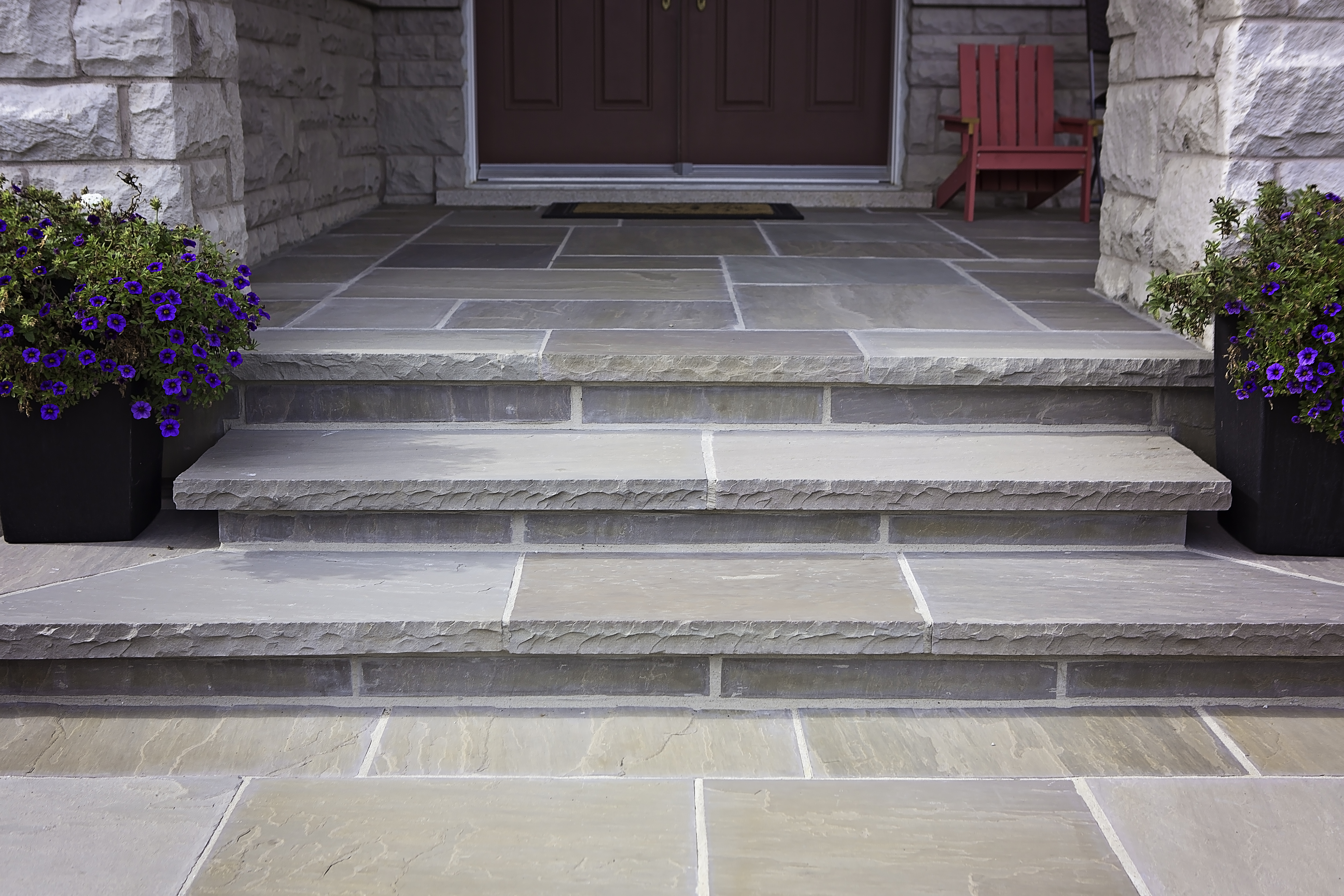 You can choose from a range of random shaped stones, or, if your taste is more formal, select from our stock of square-cut flagstones, for the creative placement by our masons.
We can overlay with our flagstone on an existing surface, or, as a typical scenario would have it, build-on more over newly set concrete, with re-designed stairs and a shaped walkway. All this will be done under a practiced eye and fitted with the garden to soften the hard edges. If you want to go further still, we can add some Landscape Rockery, River Rock, or French Curbing to the scheme.
If Repairing or Restoring a once proud section of walkway or wall is all that's necessary, then the same level of skill and resources are applied to the undertaking. Stones and mortars can be matched, and we will breath new luster into a tired old surface.
Craft Stone brings a decades long, hard earned reputation in the field of Stone Renovation specific to the Greater-Toronto-Area. These are factors invaluable to determining a successful and enduring Flagstone Renovation.