Exterior Stone Refacing
Exterior Stone Refacing, also called Stone Cladding is a product of modern technology. It is processed natural stone used for stone facing the exterior of homes. With traditional English styling, it is made in Canada to meet the most demanding standards.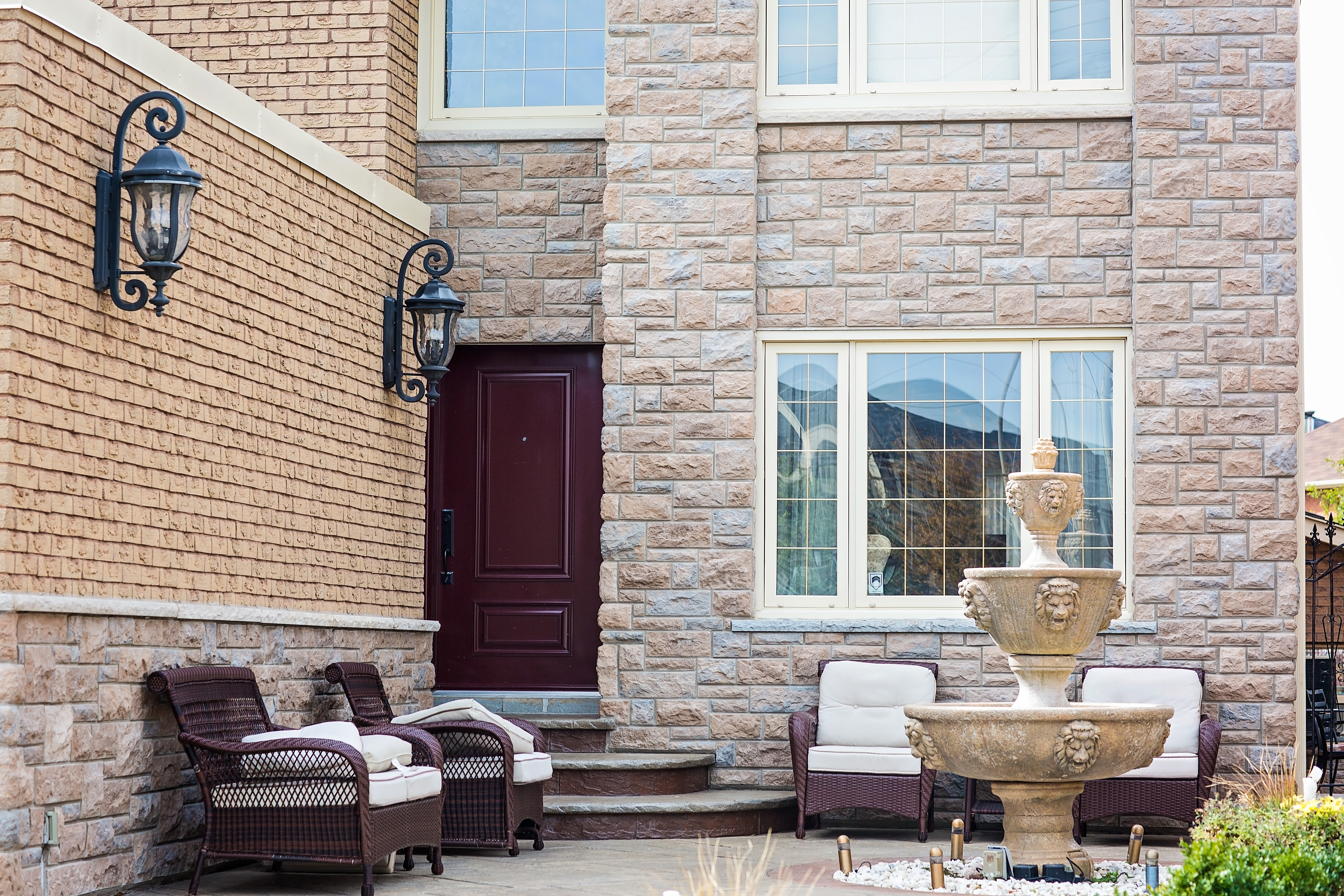 The resulting product is a sculpted and full bodied veneer, with a texture that compares to the fine stone homes of a previous generation, but without the prohibitive labour costs that are normally associated with replacing an original.
Craftstone Cladding offers the renovating homeowner the option of stone for the home that wasn't built that way. It can be applied for a remarkable outcome over almost any surface including brick, stucco, wood or siding.
Available in a wide variety of colours, it is cast at our facilities and exclusively installed by our masons to ensure quality control.
Craft Stone Cladding is covered under a 25-Year Craft Stone Product Guarantee.